Move along. Nothing to see here.
Seriously, there's nothing here about Mossley's first game of the season and their first ever win at Garforth Town.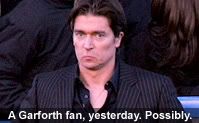 If you want to know what happened at Ego Towers, other than Danny Dignan (not Jordan Goodeve as the latest instalment of inaccurate reporting from East Leeds in the Non-League Paper will have you believe) scoring what turned out to be the winner after 18 minutes and Peter Collinge saving a last minute penatly, then I suggest heading over to
Mossleyweb
where a report will undoubtedly appear soon.
And while I'm recommending other places to visit, it's also worth checking out Simon Howard's
Flickr
page too for photographs from the match.
Normal service on the blog (including updates tweeted live from the match) should be resumed on Tuesday for the visit of Colwyn Bay. Hopefully anyway.