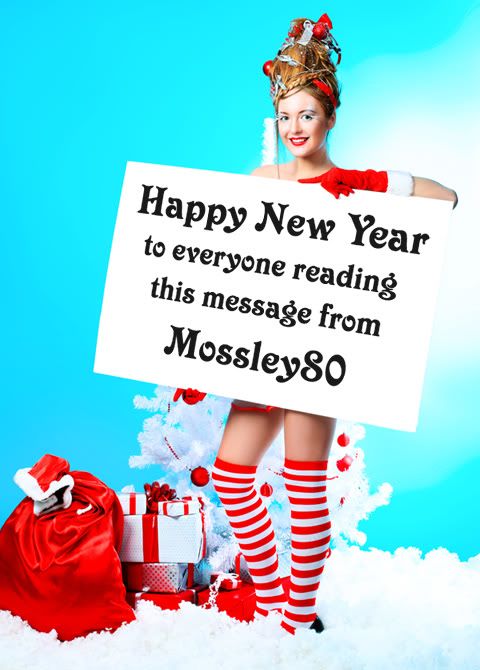 And that's it in terms of Mossley and football and everything else for 2010; a year that has been slightly more eventful than most at Seel Park: no floodlights for half of it, home games played in a neighbouring town, some great football interspersed with some truly woeful stuff, the return of the managerial merry go round... there was never a dull moment. Oh! Wait, there was.
So what does the New Year hold besides 29 games crammed into its opening 16 weeks? Well, probably more of the same really; the odd great game here and there, a fair amount of moaning and as we haven't had one for nine or so months, a situation occurring where the club stands teetering on the edge of a financial precipice.
Actually that list could equally apply to almost every club plying their trade on this green and pleasant land, especially the last bit about money worries. A number of clubs have ceased to be this year and with no sign of this new age of austerity ending for the foreseeable future, it's almost a certainty that they'll be joined by more over the coming months and years. To those people supporting and running clubs who'll be facing such a situation in the coming weeks and months ahead: good luck.
As for things closer to home, that is to say this very blog you're reading now, there will be changes over the next calendar year. Not just design-wise but content-wise too. It won't have failed to escape your notice that this site is starting to contain fewer actual reports on Mossley's games and I don't think that's going to change any time soon. Why? Well that's a question that deserves a more detailed answer than I have time for now.
What I can say though is that the blog's scope may expand a little. To include just what though is something I'm keeping close to my chest for the time being in case it doesn't happen. After all there's no point setting yourself up for fall. Or fail to use modern internet parlance.
I'd like to take this opportunity however to thank those of you who still make the time and effort to visit this little corner of the internet and read whatever ramblings I've chosen to share with the world. It's appreciated - a lot! - so thank you and for the kind words that have been imparted too. :-)
Like I did at this time
last year
though I shall leave you with
TVGolo
's look back at 12 months of blunders, ridiculous misses, angry ball boys, one man pitch invasions and the never gets tiring at all sight of officials being knocked over:
Happy New Year and on to 2011 and whatever it may hold.