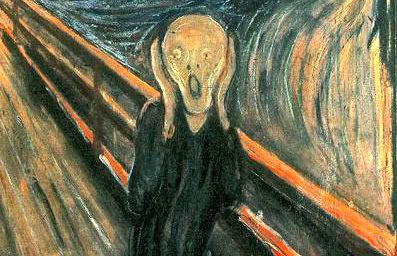 Anyway, on a note
completely unrelated
to the above image (I don't know why I used it really), the rumours that have been doing the rounds lately in local non-league football have turned out to be true; Gerry Quinn has been replaced at Seel Park by ex-Woodley Sports manager, Chris Willcock.
I wish that I could say it came as a surprise but the silence when it came to refuting those rumours was noticeably deafening.
I've no reason not to believe the chain if events in the official statement released by Mossley but if it was knowledge to some people outside the club on Sunday that a change had been made (and with the correct names involved), why the delay before announcing that the appointment had been made on Wednesday night?
So for the second successive year we head into the new season with a new man in charge. What's different this time round though, at least for me, is that the optimism I had at this time in 2007 is no longer there. Having seen Woodley under the guidance of our new manager more times than was good for my health over the course of last season, it's going to take some convincing for me to believe that the next campaign will see an improvement in the clubs fortunes on the pitch.
I sincerely hope that my fears prove unfounded and that we have a memorable 2008/09 season before going from strength to strength and onto better things. In the meantime though I hope you don't mind if I say that my enthusiasm for it has waned slightly.
At this point I'd like to thank Gerry Quinn for his stint with us and that goes for the players too as I'm sure that many, if not all, will depart to pastures new after the latest turn of events in the saga that is Mossley AFC. I'm not going to rewrite history and say last season would have been a good one if it wasn't for the money problems (we put in too many sub-par performances for the to be the case), but nobody who stuck by the club through troubled times deserves to leave the club in a manner better than one that has the hint of being scripted by Brian Rix.
What now? Well I don't know about you but I'm off to the Stalybridge forum to see if anyone's heard any rumours about what's happening in regards to the shares many supporters bought in Mossley last summer, because we sure as hell don't know and that's where our news appears to be coming from.
Still, it wouldn't be a Mossley summer though would it if we didn't challenge Manchester City in the "I can't believe it" forehead slapping stakes?