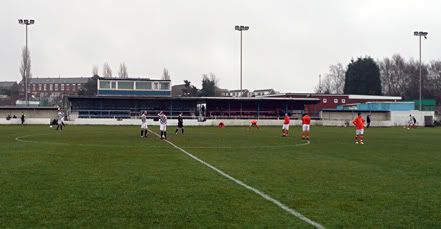 It might only have been a friendly but Mossley managed to get one final Saturday game in before the end of 2008 - their first since the Woodley away game on the 22nd of November.
The hastily arranged nature of the game meant that it was to late for some people to extricate themselves from Christmas shopping duties so it was a small crowd (one count put it at 33) and two small squads that lined up to watch and participate in what turned out to be an entertaining game.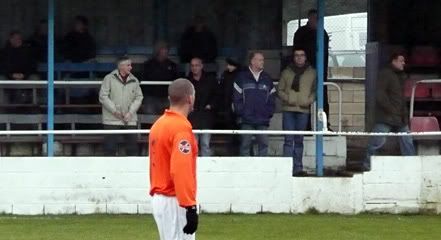 Michael Fish wins the players sweep of who could spot the most away supporters acting casually at the side of the pitch.
I'm not going to go into great detail about what happened because you can see the important bits below but in summary:
Mossley, lining up with new signing Chris Middleton at right back, took a very early lead through Michael Fish and missed a whole host good chances before Danny Self made it two with a diving header. More fluffed opportunities followed before Dave Brookes added a third not long into the second period.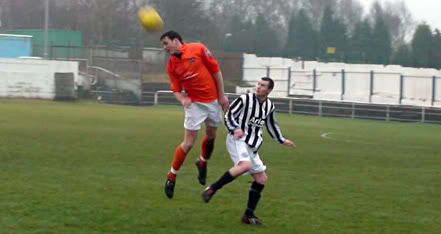 As the game wore on and Mossley continued to narrowly avoid running up a cricket score, Rochdale pulled two goals back and should have had a penalty moments before the final whistle. In the end though the result, not that it really matters being a friendly, was a deserved win for Mossley.
Don't take my word for it though, you can form that opinion for yourself by watching this...
Or if you want to watch a better quality version, click
here
and then on the higher quality option below the viewing window.
And finally, thank goodness there's nothing like the following sign at Mossley or else matches would resemble those 'behind closed doors' games.