Have you ever wondered what happened to this chap: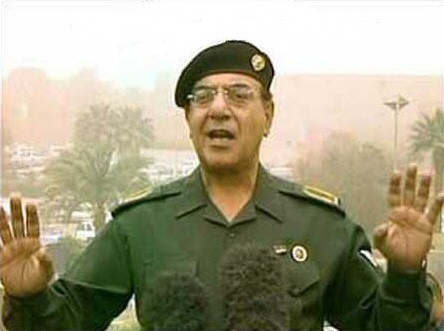 Well it seems he may have found a job as a PR advisor for the employee of a football club not very far from here. From the Oldham Chronicle (12th April 2007):
Mossley manager Jason Beckford says he will consider his own position at the end of the season after the club's almost inevitable relegation from the UniBond League premier division. Two defeats over the Easter period has left Mossley 12 points adrift of safety with only four matches left and an inferior goal difference to their rivals.

Beckford says it has been hard for the Lilywhites, claiming they have been punching above their weight. There has been a fine line between success and failure, something underlined by 16 of Mossley's 24 league defeats being by one-goal margins.

"The irony is that Peter Wright, who remains our top scorer, left us to join Kendal because they offered him more money than we did - and he scored against us on Monday. That sums up our season," he explained. Beckford tore into the players following Monday's 3-1 league defeat at lowly Kendal Town which effectively sealed their relegation. He said: "There have been only six players I have been able to rely on week in, week out.

"The rest of them have not been good enough and I have had to manage them knowing they were not good enough because you only get what you pay for. I feel sorry for the Rigby family who have worked so hard for 10 years to turn round the club's fortunes. They pushed out the boat for me to bring in David Eyres and Jonathon Smith, but despite their continued financial backing, we have been in a league where there are a lot of big clubs with budgets far higher than ours so it has been hard to compete against them."

I could go through it bit by bit but the lack of time and the fact that I respect you enough to be able draw your own conclusions precludes me from doing so. Before you do however, have a read of the following taken from the programme for the Frickley game on the 9th December last year. It makes for interesting reading in light of this weeks Chronicle article:
The one comment amongst many that stands out is,
"A really good test for me personally."
Yet here we are eighteen league games down the line (in which we've picked up 16 points, exactly the same number as we had done from the twenty fixtures prior to the Frickley match) and its all change. He's failed the test yet its everyone and anything else's fault.
It appears that ending the season a high has been sacrificed in an attempt by the manager to expunge himself from any blame for a calamitous season; that future employment comes before the welfare of the club.
I do feel though that this attempt to try and come out of a crappy season smelling of roses may backfire. In trying to absolve himself of any blame he's basically admitted that he can only manage successfully when there's plenty of money swilling about. Given that there are few clubs with finances he seems to crave, it may be some time before he gets another opportunity to manage a club again. Still, I'm sure he was fully aware of this when he spoke to the Chronicle.
I'll end by referring back to the comment,
"I feel sorry for the Rigby family who have worked so hard for 10 years to turn round the club's fortunes."
Apparently not sorry enough though to stop picking up his wages every week despite knowing full well (according to his Chronicle interview) that the team
he'd
assembled wasn't good enough and that he couldn't work with the budget he'd been given. In fact I wonder if at any point over the season he actually told the clubs owners that the team wasn't up to scratch and was never going to be within the paremeters he'd been set. That 'sorry' has a hollow sound doesn't it?